Details
ATTENTION EL BEKAL MEMBERS
The Hospital Ceremonial scheduled for May 21st has been cancelled. Please update your calendars and stay tuned for news on our next ceremonial.
Details
ATTENTION EL BEKAL MEMBERS
AN IMPORTANT MESSAGE FROM RECORDER COY LOVE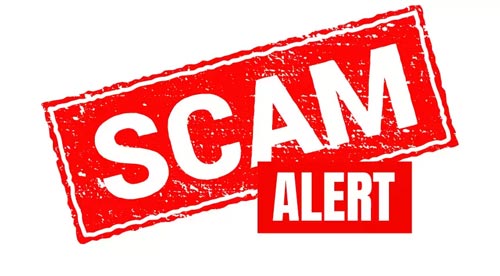 Nobles,
This is to let you know if you got or get this e-mail DELETE it ASAP, as it is a SCAM do not open it or do what it is asking you to do.
Subject: Membership Suspension Notice
ATTENTION,

SHRINERS INTERNATIONAL /Subordinate Temples Notice: Kindly verify your registered email address here to complete your most recent up-to-date membership License certificate.

NOTE: Kindly sign in using your registered email address & password to complete verification

You have 24 hours to complete these steps to avoid membership License suspension.

Thank you
Assistant of Administration

Legal disclaimer This email is intended for the addressee(s) stated above only and may contain confidential information or Intellectual Property Rights, both protected by law. You are hereby notified that any unauthorized reading; disclosure, copying or distribution of this email or any use of information contained herein is strictly prohibited. If you are not an intended recipient, please delete it immediately thereafter without retaining any copies on your systems. Please note that we will not accept any responsibility for viruses and it is your responsibility to scan attachments (if any)
Details

Nobles, Ladies, Honored Ladies & Friends,
To hopefully clear up any further confusion, please be advised the usual gathering of the Valencia SC will be held on Thursday, 9/30, at the GG Elks. However, due to conflicts of schedules the usual 5th Thursday of the month Lady's Day celebration has been postponed to a date yet to be determined. I regret any confusion or inconvenience this may have caused. I will make every effort to keep you all informed.
Fraternally,
Chuck Wilson, Treasurer
Valencia Shrine Club
949/584-9716
Details

Nobles,
It is with great pleasure that we advise of the long awaited restart of Valencia Shrine Club meetings starting Thursday, July 8th, at the Garden Grove Elks Club, Trask & Newhope, GG. Social @ 11:00, lunch @ 12:00.
This has been a long time coming and we thank you for your patience. Hope to see you there.
Fraternally,
Chuck Wilson, Treasurer
Valencia Shrine Club
Details
RSVP for the Potentate's Nobility Gala Ball! Saturday, July 31st, 2021 at the Segerstrom Shelby Event Center in Irvine, CA. Social 5:00 pm, Entrance 6:00 pm Dinner 6:30 pm.
Attire: Nobles Tuxedo or Business Attire with Fez - Ladies Formal
Out of Town Guest Room Reservations Ayers Hotel Laguna Woods 24341 El Toro Rd., Laguna Woods, Ca. 92637
949 - 588 - 0131 Please mention, "El Bekal Shrine" for special Rate.
Fill out the form below to RSVP.